Seems that Parkway High School in Bossier City, Louisiana has a NO D-BAG rule, and Nick Saban is in clear violation of that rule. Good for them!
And now… back by popular demand (following up on our earlier article from 2013), here are 14 more pictures of Nick Saban looking like a d-bag…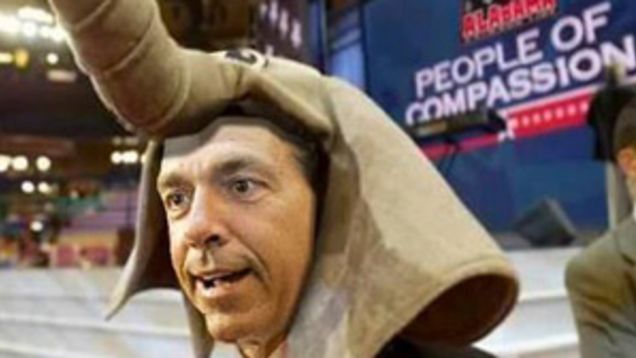 Nick, how about a trigger warning next time you put on a penis hat?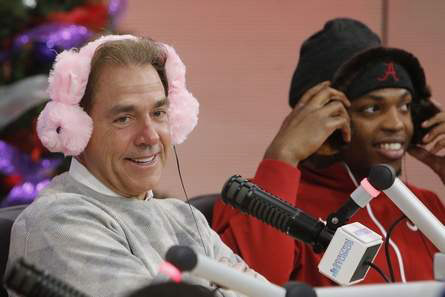 'muff said.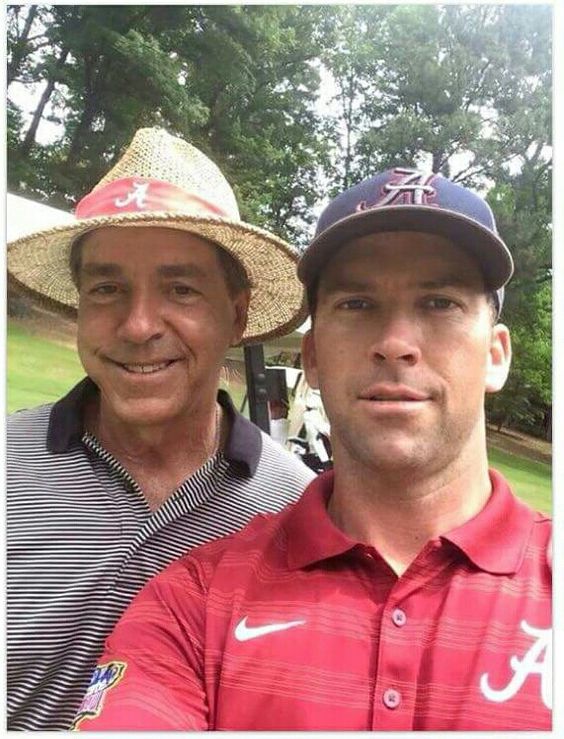 Nick is trying to figure out if this qualifies as a date or not.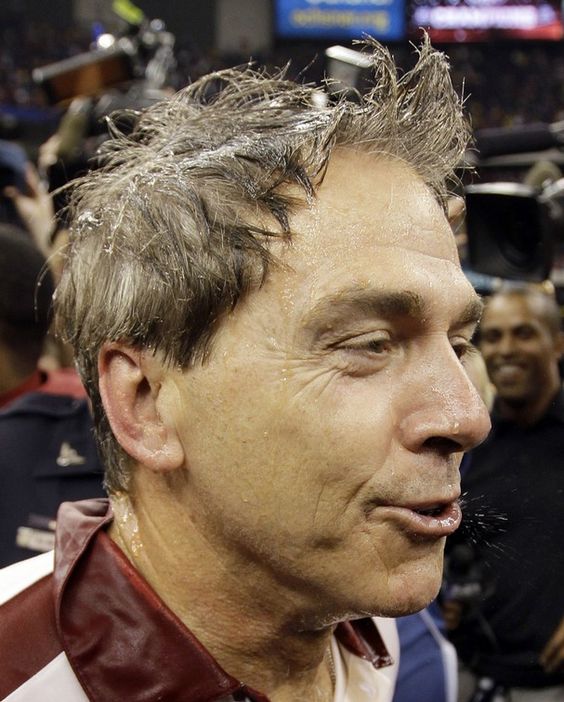 Nick on Bourbon Street after getting escorted out of Rick's Cabaret at 2 a.m.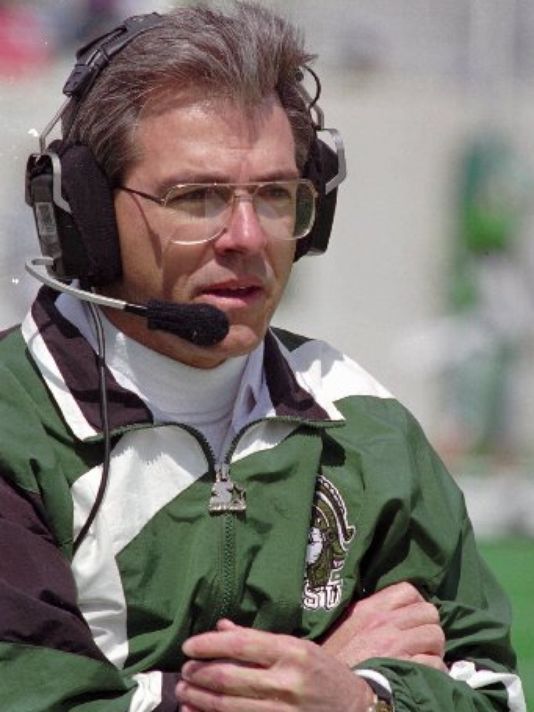 Grandpa called. He wants his glasses back.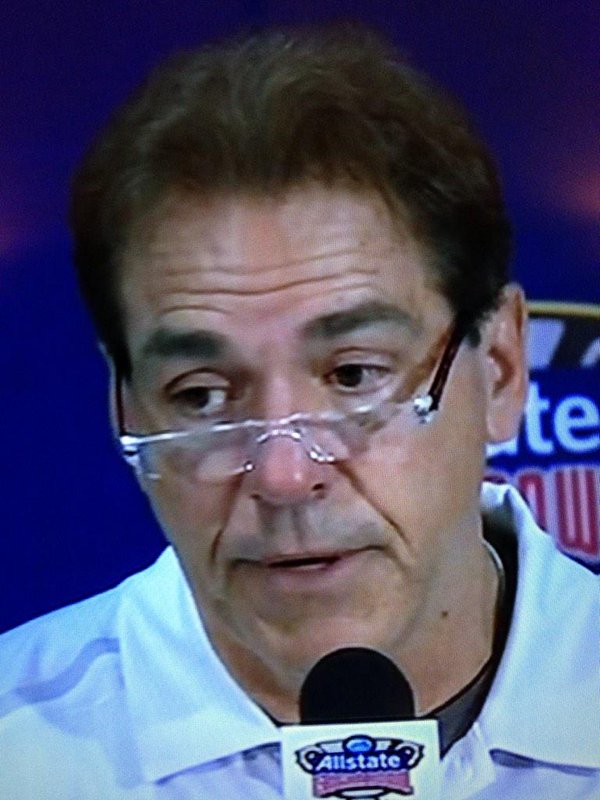 Grandma called. She wants her glasses back.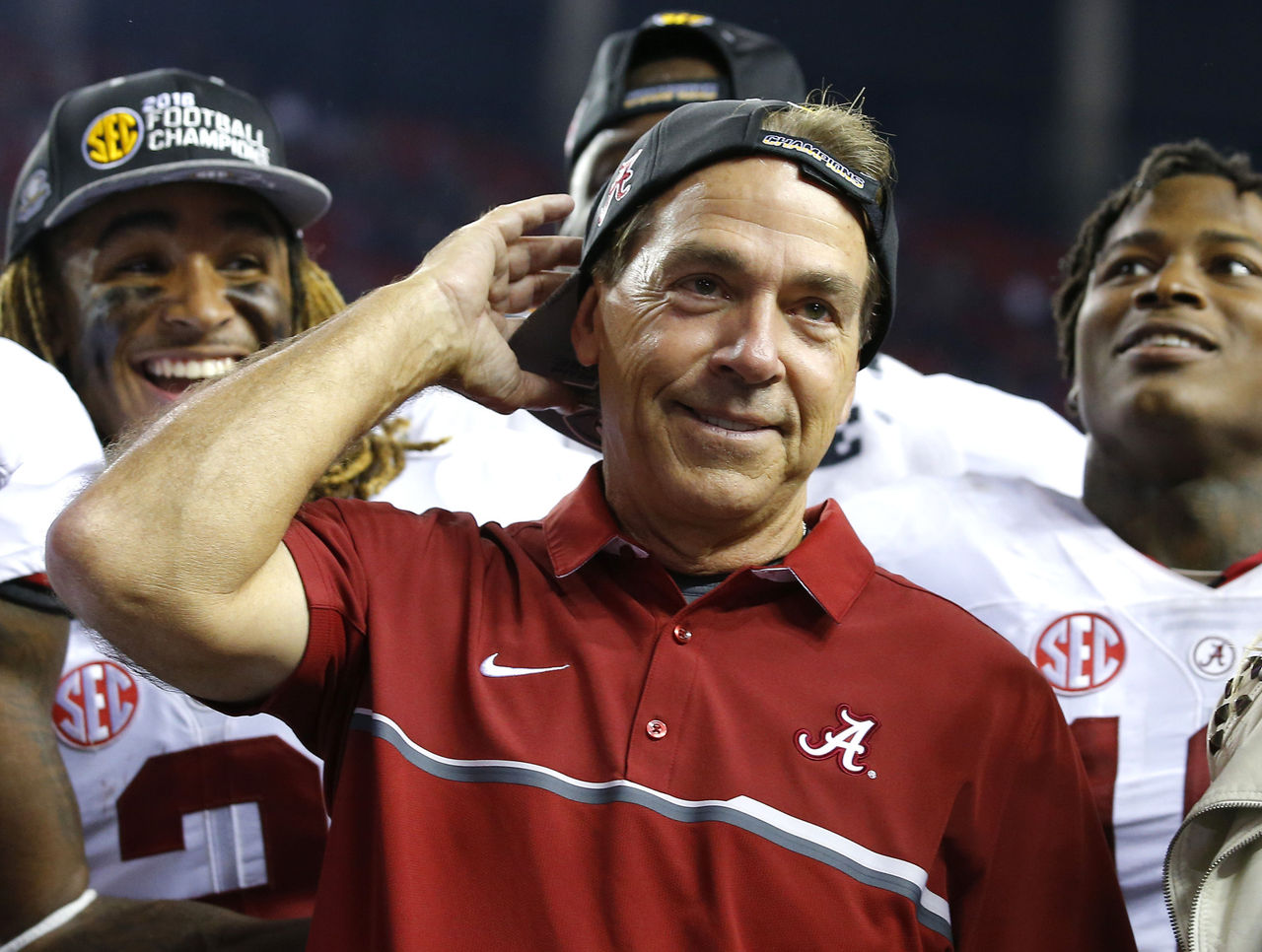 Gangsta, Nick. Total gangsta.
Corporate shill.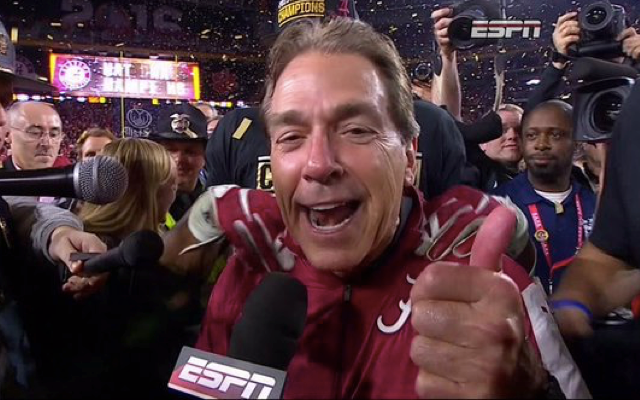 Nick actually thinks he's the Fonz.
Ayyy!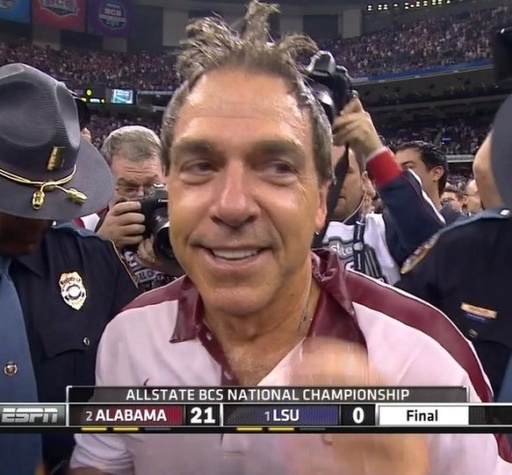 Maybe put a little more gel in your hair next time, Nick.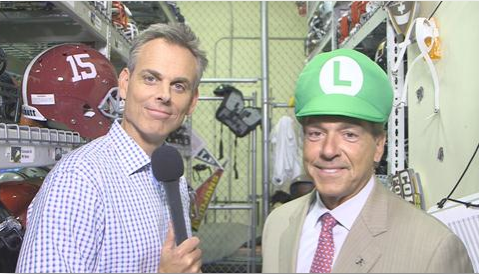 D-bag meets Super D-bag.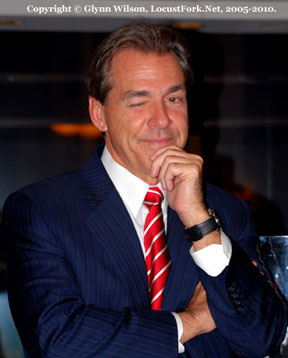 Wink once if you think Nick is a d-bag.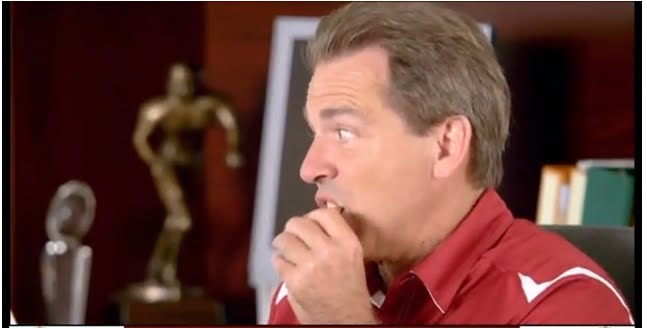 Nick practicing his favorite "between-the-sheets" act.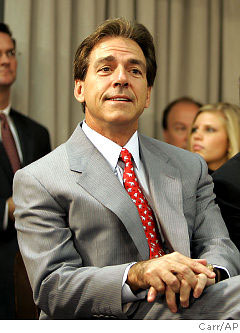 This week at Cotillion by Nick: Proper sitting form for young women.