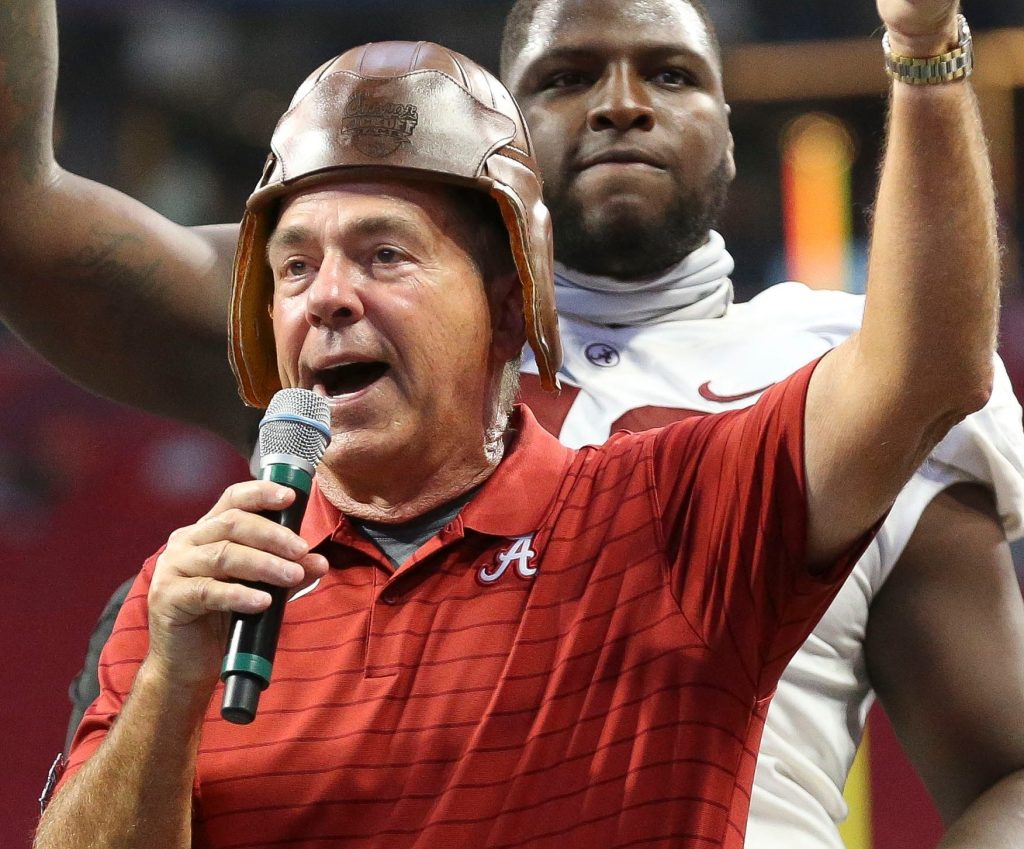 I'd say the Aflac kid better run for the hills after this schellacking … but who are we kidding? At 1.1 yards per carry, we know he can't run to save his life … or his job. Fire this bum right now! Keep him from getting on the team plane. Thirty yards rushing? My walk from my desk to the toilet is longer than that! And what happens in that toilet is exactly what Saban's offense was tonight.
I know it's called "football," but that doesn't mean you're supposed to kick field goals all night. If not for a gift fumble by the aforementioned WALK ON QUARTERBACK (IN THE NATIONAL CHAMPIONSHIP GAME, YOU LOST TO A WALK ON), ol' Saint Nick never would have sniffed the end zone. And he missed a field goal for good measure, which led to a Georgia touchdown.
Here are some fun facts:
Nick Saban has won back-to-back CFP national championships the same number of times as Brian "Gumbo" Kelly: ZERO. At least Gumbo kept his games with Georgia close despite having NOTRE LAME talent on his roster.
You know who has more wins in 2022 than Nick Saban? Kansas State. KANSAS. STATE. Not the Kansas who beat the Texas Longhorns. No. The team from Kansas who ended the regular season by LOSING to the pathetic Horns. That Kansas State. Way to go, Nick.
Three SEC teams have more wins in 2022 than Saban: Georgia (obviously, they just beat the hell out of Bama), Kentucky, and Arkansas. Way to go, Nick. You're behind Kentucky and Arkansas.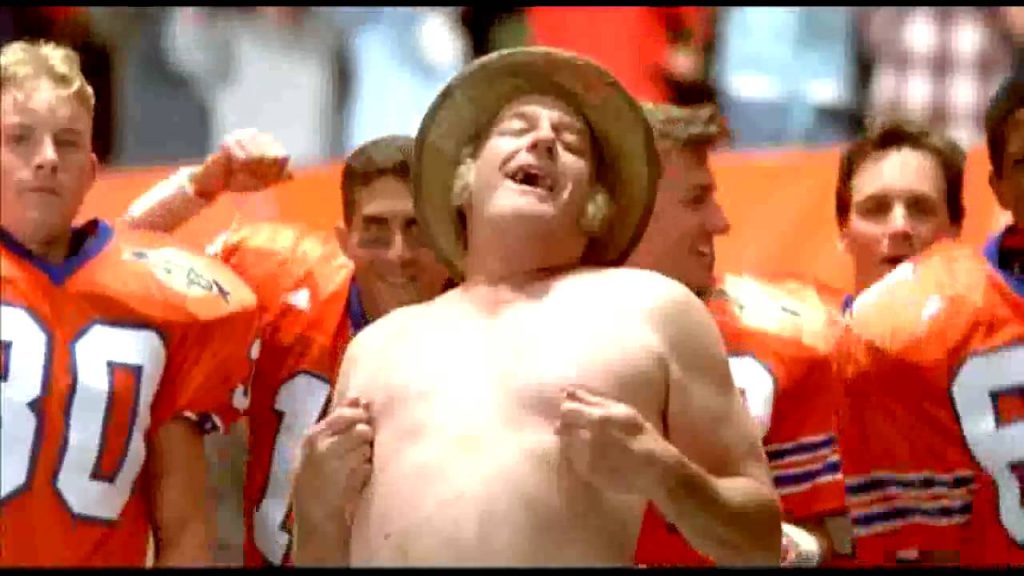 This guy is a hack. Pull a Pat Haden and fire him on the tarmac!