I felt like torturing myself today, so I just spend an hour looking at pictures of Nick Saban online. Man, I get so angry thinking that this guy is the coach of the Tide. Seriously, take a look at these pics and tell me Saban isn's a huge d-bag: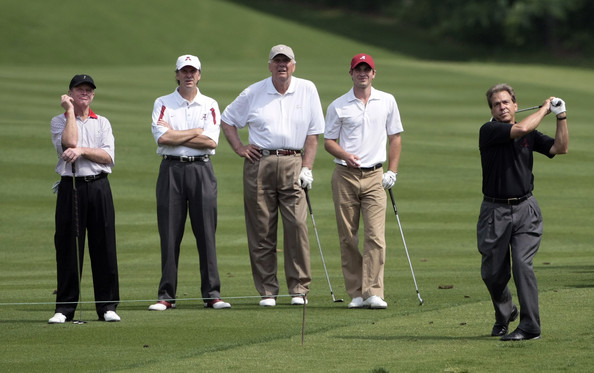 Nice golf swing, asshole. You look like you've sat on a few too many putters in your life. How about you get off the golf course and figure out how you can not lose to Texas A&M this year?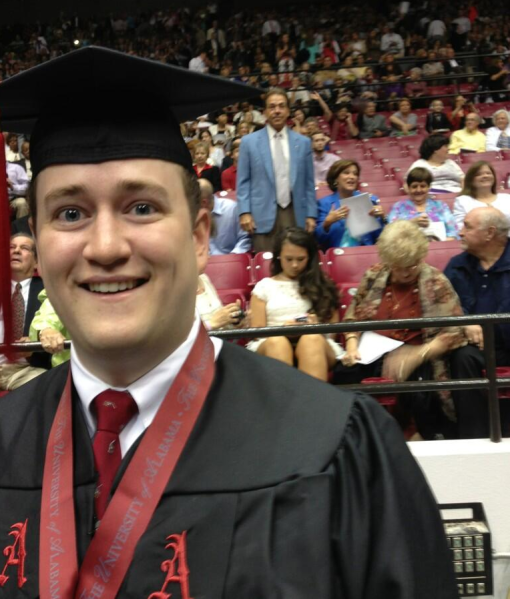 Nick, if you insist on standing in this kid's graduation photo, can you at least not look like a sex offender while you're doing it?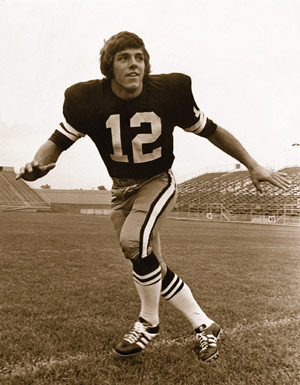 Jesus, this guy played college ball for Kent State? Get a haircut, hippie. Here's what a real football player (and coach) looks like.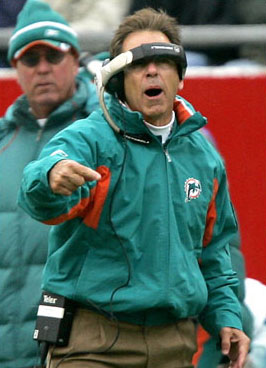 This about sums up Saban's time in the NFL. I wish I didn't have to look at the shit product you put on the field either, Nick.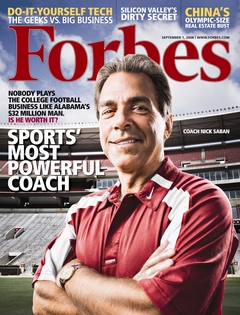 I'm calling bullshit on "sports' most powerful coach." Saban looks like a little girly man. I bet he can't even bench his own weight, and he eats f*%$ing salad for dinner. It wouldn't even surprise me if this guy does yoga and shops at Whole Foods. At least no one can doubt Mike Price's manhood.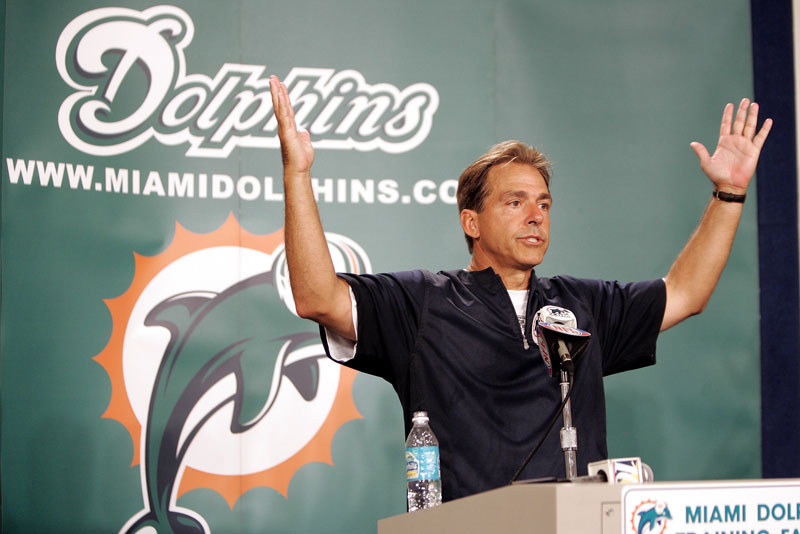 Uhh, Nick…we asked you about your plans for stopping Tom Brady this weekend, not an explanation of why you always shower with your team.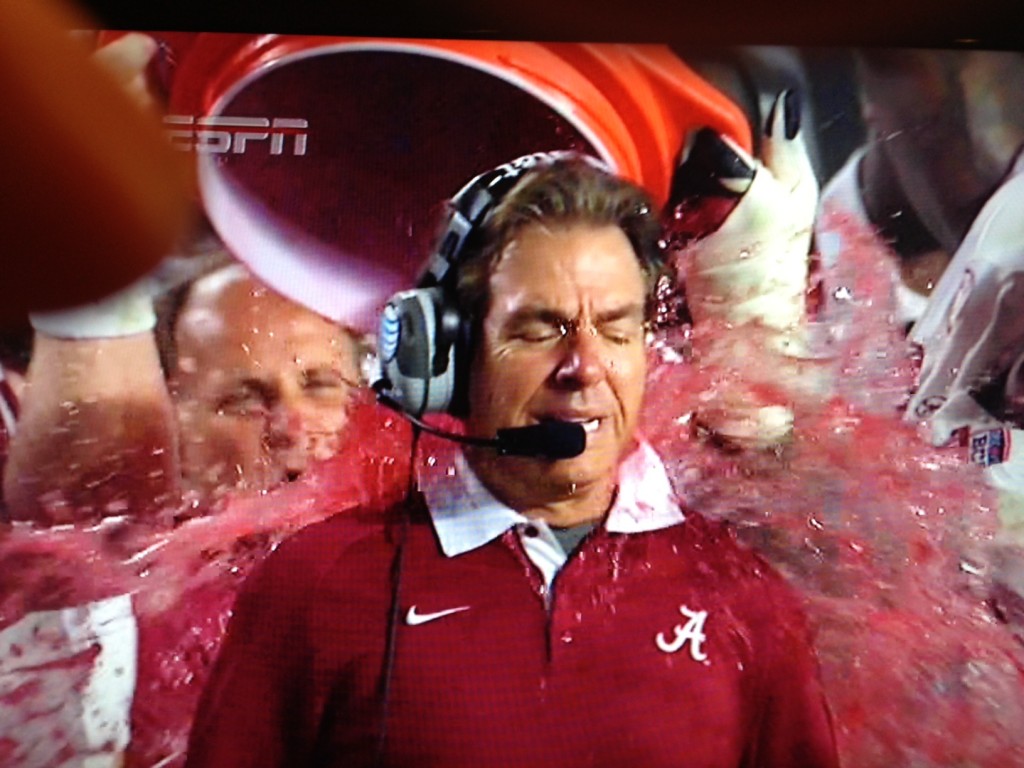 Whose idea was it to waste Gatorade on this Sally. Seriously Nick, get your shit together.