It's been awhile since FNS has published a news story but it's been even longer since Nick Saban has won a football game. The last football game that Nick has coached and won was back in 2013 in the month of November. To be more precise: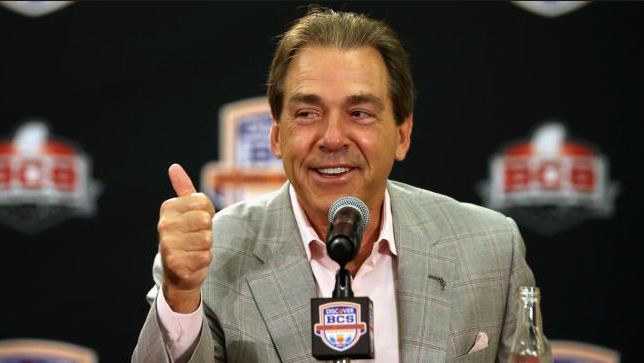 Location: Tuscaloosa, Alabama (Bryant-Denny Stadium)
Game start: 1:06 p.m.
Elapsed time: 2:39
Game attendance: 100,179
Game weather: 54°, Wind N 13 mph, Overcast
Referee: Hubert Owens
TV announcers (CTSN): Chris Stewart (play-by-play), Tyler Watts (color), Tom Roberts (sideline)
Final Score: Alabama 49, Chattanooga 0
Source: http://en.wikipedia.org/wiki/2013_Alabama_Crimson_Tide_football_team
Most people would get fired if they did not do their job for that length of time. We need to fire Nick and move on!
And the days keep adding up…