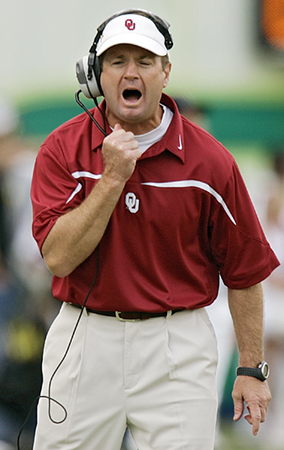 C'mon!
That's two losses in a row for Saban, the most overrated coach in college football history. What more evidence do we need that the guy needs to get canned NOW!?
Under Saban's "leadership", the Tide got rolled by Oklahoma's freshman quarterback Trevor Knight, who threw for 348 yards and four touchdowns. Never heard of him? You're not alone. This was Knight's fifth career start. Yet he was able to carve up the soft "defense" that Alabama fielded in New Orleans. In Saban's last two games, his team has surrendered 79 points. That alone is grounds for firing the jerk!
It's time to go, Nick.