In case you haven't seen it, the good folks over at Midwest Sports Fans put together a compilation of Nick Saban stepping over things he has no business stepping over.
I must have missed the time he stepped over injured Rutgers player Eric LeGrand: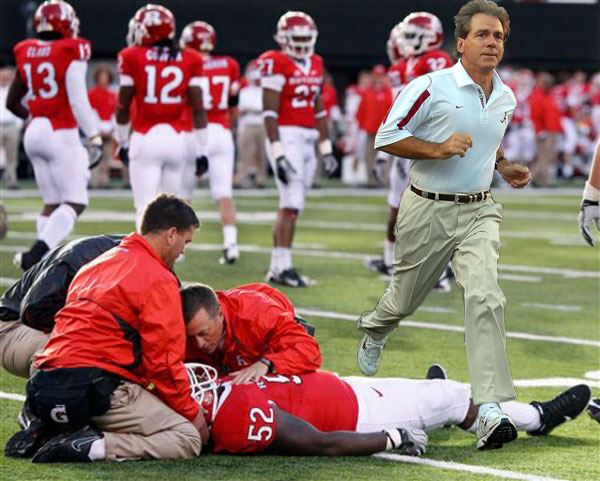 Seriously, how bad does this guy suck? No class.